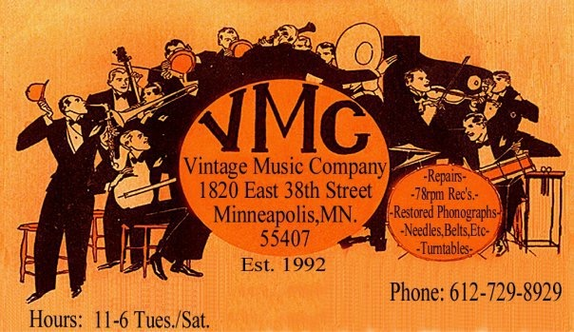 Welcome to the Vintage Music Company!

Here at the shop we stock thousands of 78 rpm records as well as cylinder recordings.
However, we do not deal in LP's or 45's (or vintage band instruments--sorry!)

We repair or restore most turntables, all hand-wound phonographs, and most home tube audio equipment (console or table top radio/phonograph combinations, portable record players, antique radio, etc.), but NO transistorized equipment. We also sell restored radios and players.

Need accessories, needles, belts, etc? We've got you covered!