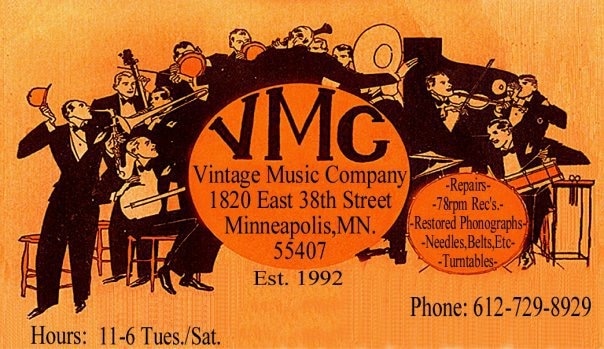 Frequently Asked Questions!
1. What is a 78?
78-rpm records were produced from around 1898 to the late 1950s and generally only
contain one song per side. Unlike 33- and 45-rpm vinyl records, 78s were usually made
of shellac, causing them to be hard and easily breakable.
2. I've got a box of 78s I got from my parents/grandparents/great uncle twice removed. Would you be interested in them?
In short, yes. Bring them into the shop. We will be happy to go through them and make
an offer accordingly. However, like most things, the rarer the better.
3. I have a box of LPs. Would you be interested in buying them?
We deal exclusively in 78 rpm records. If you've got 33s or 45s, contact
Hymie's Vintage Records
.
4. Can you fix my vintage radio?
We repair and restore exclusively tube equipment. If your radio has tubes, odds are we
can repair it. Radios and amplifiers used electron tubes until the transistor became the
norm around 1965.
5. How do I tell if my radio has tubes?
Well, here are some surefire ways to tell:
--You can see the tubes when you look inside the cabinet of your radio. They'll
look like clear light bulbs.
--When you turn your set on, it takes a few moments before you hear any audio.
Tubes have a warm-up time, usually 15 to 30 seconds or so.
6. How long will my radio/turntable repair take?
Because of the scarcity of certain parts, repairs can take anywhere from 2 to 12 weeks.
We perform repairs on a first-come, first-served basis.
7. My turntable only has settings for 33 rpm and 45 rpm. How do I play 78s?
After 78s fell out of fashion in favor of the LP, turntables stopped offering a 78-rpm
motor speed. Stop into the store! We'd be happy to show you what we have for 78
players.